Welcome to
Coliseum Antiques
The Largest Antique Centre in Newcastle, with 26 different dealer spaces.
Heritage-listed building, The Coliseum Commercial Building, Listing number 1273.
Visit our centre:
116/122 Maitland Road, Mayfield, NSW 2304
The Largest Antique Centre in Newcastle
Come along and browse through our amazing Antique Centre. Be welcomed by our friendly, knowledgeable dealers, find a treasure, go hunting for a fabulous bargain and enjoy a trip down memory lane.
Take a break at the adjoining Vincent's Cafe – open daily for breakfast and lunch.
26 Different Dealers
The 26 dealers are always buying and selling, so the stock is constantly changing.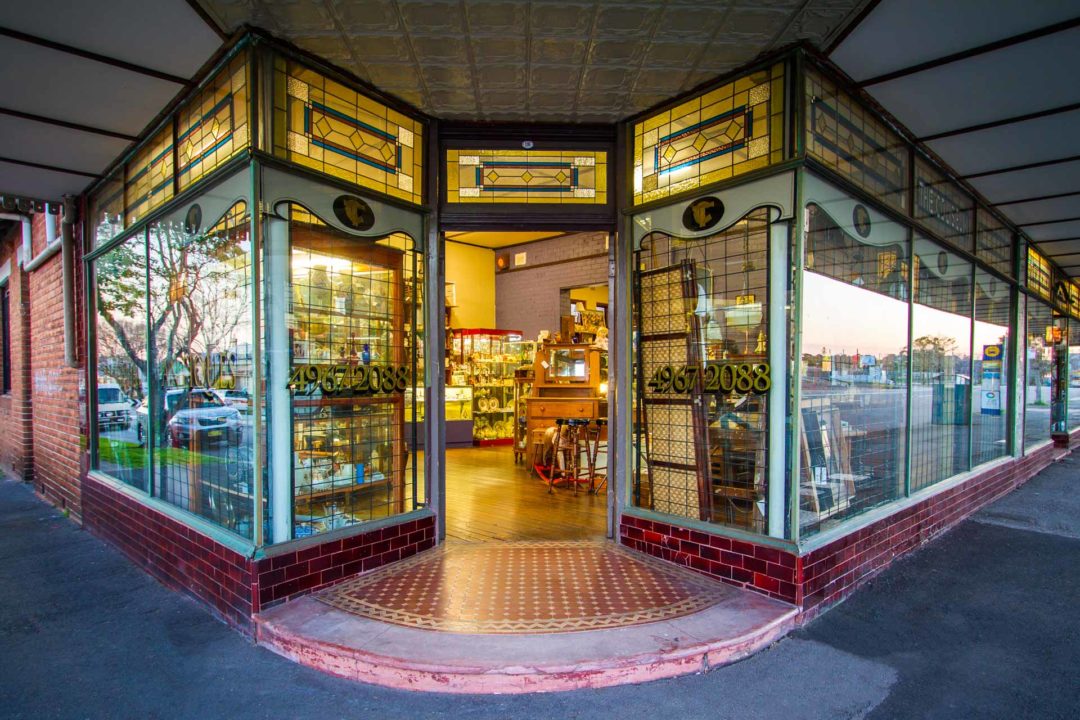 Our range of antiques and collectables is vast and varied and includes:
Furniture: traditional to retro
Ceramics: Royal Winton  Royal Doulton  Royal Albert  Clarice Cliff etc
Glassware and Crystal
Jewellery
Cutlery and Crockery
Collectables and Curios
Vintage, Retro and Deco wares
Toys
Vintage clothing
Clocks
Military Items
Linen and lace
Paintings and Mirrors
Light fittings
Silver and EPNS wares
Asian artefacts
French brocante
POLISHES, BEESWAX AND ORANGE OIL
Howard products are the natural way to clean, care and maintain timber furniture and leather goods.  Restor-A-Finish is one of our best selling products (restore it, don't strip it).
The full range is carried in stock, ready to buy.
KEROSENE LAMP PRODUCTS
We stock a wide range of kerosene lamp products:
Chimneys, Galleries and other such spare parts, Wicks, Lamp oil (clear, rose and lavender)